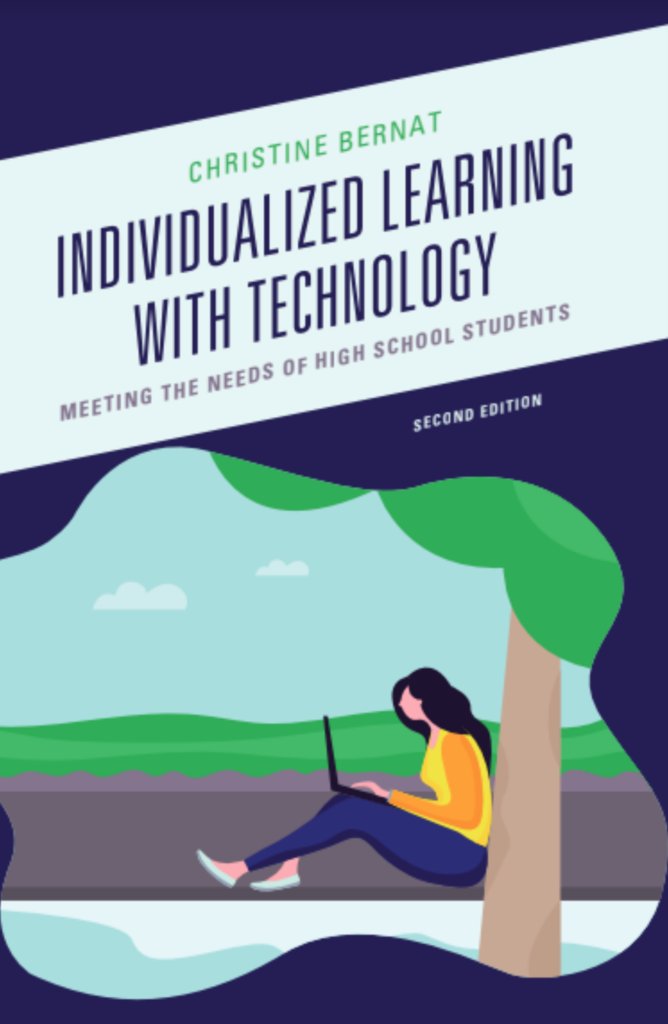 Why I wrote INDIVIDUALIZED LEARNING WITH TECHNOLOGY.
High School is the perfect time to provide a launching pad for self-directed and life-long learning. Students at this age have a fully developed brain and therefore share characteristics with adult learners. Some individualized learning that is supplementary to classroom learning will make high school learning more effective and can also promote self-directed and life-long learning.
Review — Mike Agostinelli, Instructional Program Director, Montana Digital Academy

Individualized Learning with Technology: Meeting the Needs of High School Students adds important insights and strategies to meet the individualized needs of today's high school students. From the latest brain-based research to alternative ways to deliver instruction, this book provides a research-based guide to supporting and assisting high school students to thrive in their educational experience. This is an important read for educators.
Review — Dana Haring, Ed.D, English Language Arts Instructor, Kalispell Middle School,
Kalispell, MT
Invoking philosophers and thinkers from Socrates to Skinner and Piaget to Daniel Pink as a foundation, Bernat makes the case that increased use of technology for learning is not just a fad or a luxury but an educational imperative. Thoughtfully addressing the full range of adolescent and adult learners, ways to best utilize technology and individualize all types of knowledge, skill, and experience development are proposed and described. Soundly researched, clearly written, and decidedly current, this book is an important resource for educators, parents, policy makers, and other stakeholders interested in the implementation of technology to positively impact our students and society.
Get the book…
The time to reach into the future of education is now.