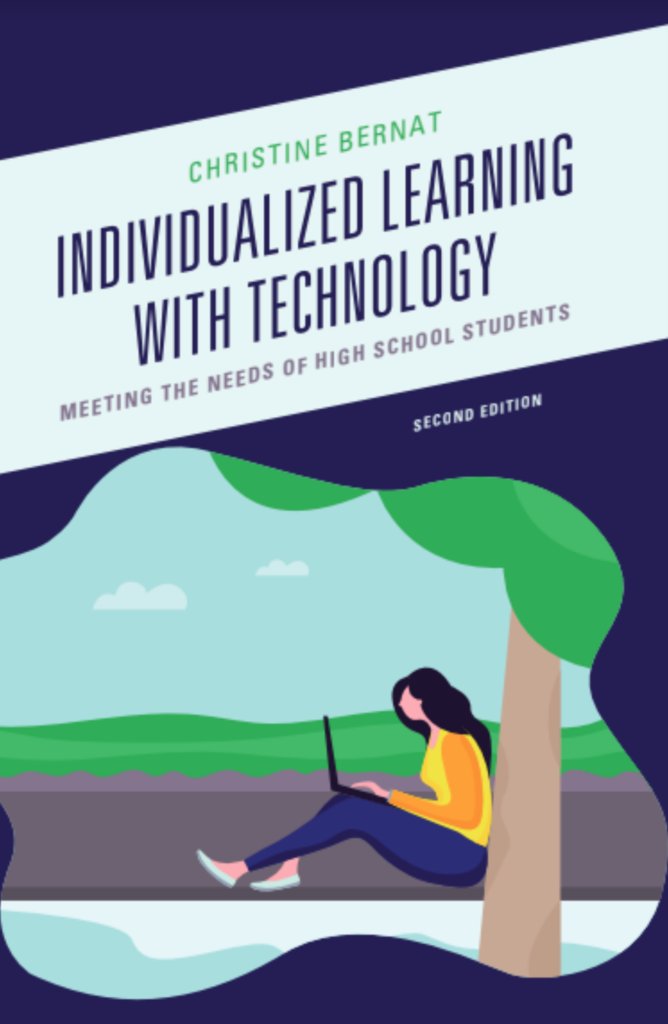 Why I wrote INDIVIDUALIZED LEARNING WITH TECHNOLOGY.
High School is a perfect time to provide a launching pad for self-directed and life-long learning. Students at this age have a fully developed brain and therefore share characteristics with adult learners. Some individualized learning that is supplementary to classroom learning will make high school learning more effective.
Review — Dana Haring, Ph.D., Ed.D, English language arts instructor, Kalispell, MT
The ways we are expected to engage in lifelong learning have changed for adults and for those approaching adulthood. Christine Bernat, by stressing the use of individualized training for high school students, suggests ways to embrace technology and develop adolescents into adults who engage in productive, progressive learning. The book…while not being overly prescriptive about particular software programs, invokes the psychological and philosophical underpinnings educators have long trusted to make a case for revolutionizing high school education by expanding the menu of practices.
Review — Bobbie Barrett, Ed.D, curriculum director, Whitefish, MT School District
In making her case for infusing technology into the curriculum as an integral strand for secondary students, Christine Bernat has systematically provided theory from the greatest thinkers and philosophers, coupled with current learning theories and practices. I admire her passion in giving a positive direction and a thrust for improvement. The bottom line is to "get to the IT". And she has most definitely presented in this way.
Get the book…
The time to reach into the future of education is now.